We LOVE supporting small businesses and are currently preparing a blog explaining all the reasons why we think it's so important. But as I start our Christmas shopping from small and micro businesses, I'm struck by how beautiful and special the gifts are, and how pleasant the experience, buying from passionate people, invested and excited by what they do. Here's a quick overview of who has wowed us so far. Why not check them out and support them- getting a really unique and special gift to share in return?!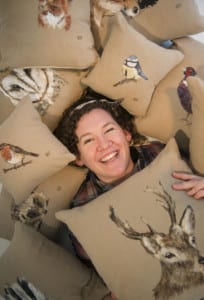 We met my mum's friend Andrea McNeill at the amazing St George's Market in Belfast- well worth a visit if you're in the city.
She machine-embroiders the most beautiful and striking art, and although it was only August, we were compelled to start our Christmas shopping and buy a delightful cushion for a loved one!
Andrea offers a bespoke commissioning service, and has recently been busy creating pieces based on photos of beloved pets. She also creates really beautiful family scenes depicting family units in animal form- a quirky and fun take on a traditional family tree. We saw families of birds, sheep, cows and dinosaurs. A great gift for a family you love? What animal might you choose to represent your family members?!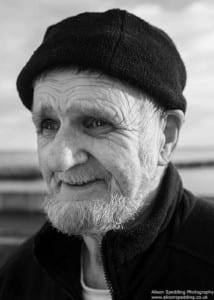 Granny Talbot-Jones' Christmas surprise was spoiled very early on, this year, I'm afraid, as I loved the headshots Alison Spedding took of me for LinkedIn so much, I couldn't keep them under wraps for more than 15 minutes!
This isn't a photo of me, if you're wondering. This is the first of Alison's photos that I saw, and I loved the honesty, simplicity and sincerity in it. Beautiful!
For a one-off session fee of £40 you will get a one hour local location shoot, professional images and a 10″x8″ print of your choice. If you would like to buy a portrait shoot as a gift for someone, gift vouchers are available. Shortly after the session you will receive an on-line gallery of about 30 images to look through and additional prints, or a disc of the images can also be purchased if you wish.
A great gift for grandparents – if you can keep the secret, that is!
Some very lucky family members will be opening a gift from Hanging by a Fred on Christmas morning! The lovely Freddie Matthews, inspired by her late father's love of climbing, built her business upcycling climbing rope and paracord into beautiful and practical homeware and jewellery.
There's something for everyone- elegant pieces, practical pieces, adventurous pieces and pretty pieces. There are ranges for men and women…and even four legged friends! Freddie is working on 5 commissioned pieces for me, so each piece is made with love, care and consideration.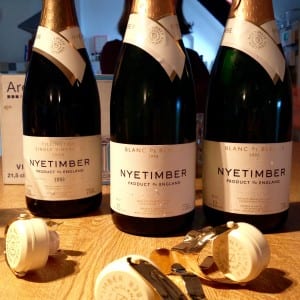 I'd never knowingly tried an English wine before, and didn't have particularly high expectations, but when Ruth Guest of Guest Wines offered me a taste, I was massively impressed, and stocked up on her recommendations for Christmas day.
As well as specialising in top quality English Wines, Geordie Duo Ruth and Kelvin also put on wine tasting events and provide a pop up wine bar- great for work dos, weddings and special celebrations.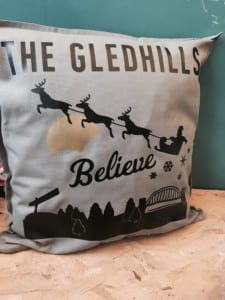 The Pop Up Studio, a primarily web-based business, with a quirky, beautiful treasure-trove shop with occasional opening hours in Gateshead, is a big favourite with us.
As well as their cheeky and light hearted designs on homeware, jewellery and clothing, they also offer a fantastic bespoke personalisation service.
I love my Saltwell Park t-shirt and tote bag, and am so excited about the surprise I commissioned for Richard last night. Within hours of asking, I had a set of mock ups to choose from, much better than I could have imagined. Delete repeated word in yesterday's Independent as a top pic for Christmas jumpers, and featuring as an Ella's Kitchen prize, these guys are becoming super popular- check out why!
This is Secret Santa's dream. Have a look!
So, that's the start we've made- and what a lovely, relaxed, encouraging and inspiring experience it's been, meeting such inspiring and committed creators, with exceptional customer service. Where do you suggest we try next?!
Talbot Jones Risk Solutions specialises in insuring and supporting start ups and micro-SMEs. If you'd like to find out how we can help, do get in touch.