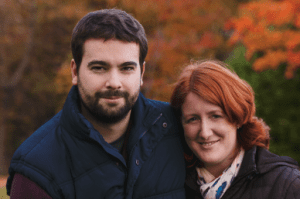 We are small enough to to know and care about every client and their requirements, keeping in touch regularly, imparting tailored advice and working proactively to meet your needs. We are committed to building strong working relationships with a broker you know and trust, whilst clients benefit from the backup and facilities of a large, national organisation with a comprehensive range of insurance products.
Our years of experience in the field and the trust and respect of our client base will inspire confidence in our firm, but it is our qualifications that can offer concrete assurances of our knowledge and expertise; Richard is a Chartered Insurance Broker and we are on track to become one of only a few chartered firms in the North East by the end of 2017. Our commitment to continued staff training and development ensures that you will receive the highest calibre of advice and service, both of which have been tested and accredited by a third party.
Get in touch to find out how we can support you.
Our business is founded on the values we try to teach and model for our children. We explain them like this:
Honesty and transparency: Always tell the truth. Don't try to trick.
Integrity: Do the right thing, even when no one is looking.
Courage: Do the right thing, even when it's hard.
Having given our family name to our business, we hope our clients will be confident that we are striving to uphold these family values in their interests, too.
Get in touch for a chat and you can decide if we are the right firm to work with you to protect your assets.
We hope to hear from you soon!
After graduating from Durham University and completing postgraduate studies at the University of Wales, our Director, Richard, began his career in insurance, broking personal insurance policies for Zurich. On moving to Gateshead, he began to find his niche, specialising in Not For Profit organisations, SMEs and professional indemnity cover.
Although Richard happened upon his career in insurance by chance, after sustaining an injury while training at Sandhurst Military Academy which quashed his hopes of a career in the army, he has excelled in his field, is proud of his industry and is committed to raising standards in the sector as a whole.
Business Development Manager
Clare has lived in Gateshead since graduating with a Languages degree from Newcastle University. After a decade in the teaching profession, she started her own business protecting people's most precious assets: their children! After building a thriving and oversubscribed childcare business, Clare recently shifted her focus to working full-time in the brokerage, to meet with demands of the growing client-base. She now manages all aspects of business development; including marketing, the active social media accounts and networking. Clare is gifted at finding opportunities to makes useful connections between businesses and supports other organisations through spotlights in her popular blog. She is fluent in French and Spanish; her language skills also come in useful when dealing with our clients' overseas subsidiaries.
Get in touch to find out how we can support you.